Ultra Polymerization - MP18-EN014 - Secret Rare - 1st Edition - Near Mint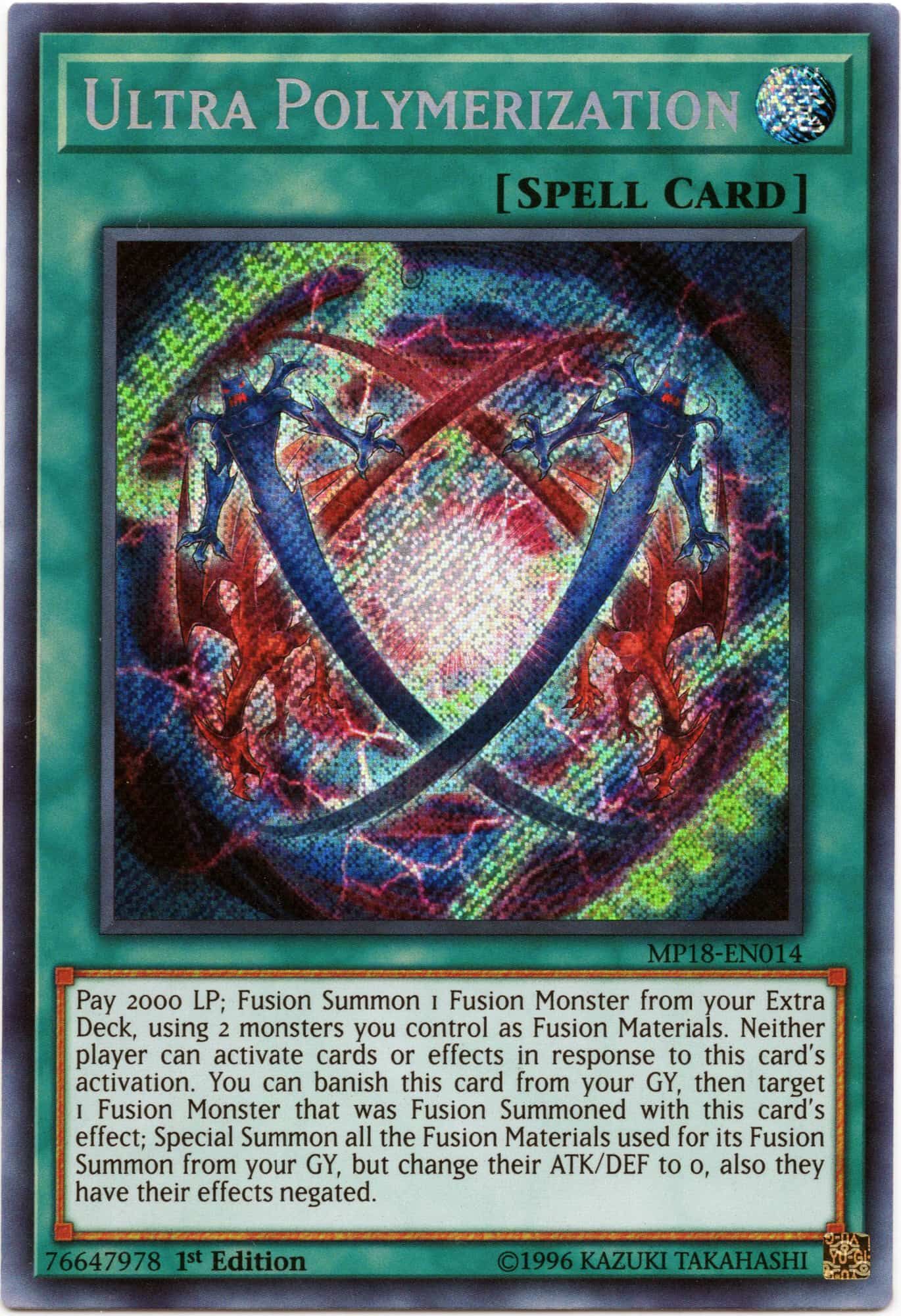 Sofort verfügbar, Lieferzeit 1-3 Tage
Ultra Polymerization - MP18-EN014 - Secret Rare - 1st Edition - Near Mint
Produktnummer:
MP18-EN014-1ST-NM
Ab 149 CHF versandkostenfrei.
Du bestellst, wir liefern!
VIP-Mitglieder sammeln Punkte.
Produktinformationen "Ultra Polymerization - MP18-EN014 - Secret Rare - 1st Edition - Near Mint"
Serie:
2018 Mega-Tin Pack - MP18-EN014 - 1st Edition
Name:
Ultra Polymerization
Seltenheit:
Secret Rare
Sprache:
Englisch
Zustand:
Near Mint (NM)
Effekt:
Pay 2000 LP; Fusion Summon 1 Fusion Monster from your Extra Deck, using 2 monsters you control as Fusion Materials. Neither player can activate cards or effects in response to this card's activation. You can banish this card from your GY, then target 1 Fusion Monster that was Fusion Summoned with this card's effect; Special Summon all the Fusion Materials used for its Fusion Summon from your GY, but change their ATK/DEF to 0, also they have their effects negated.
Tags: yugioh, yu-gi-oh gx, yugi, jaden yuki, yugioh gx, elementarhelden, elementarheld
| | |
| --- | --- |
| Auflage: | 1st Edition |
| Sprache: | Englisch |
| Zustand: | Near Mint |