Power Man and Iron Fist #51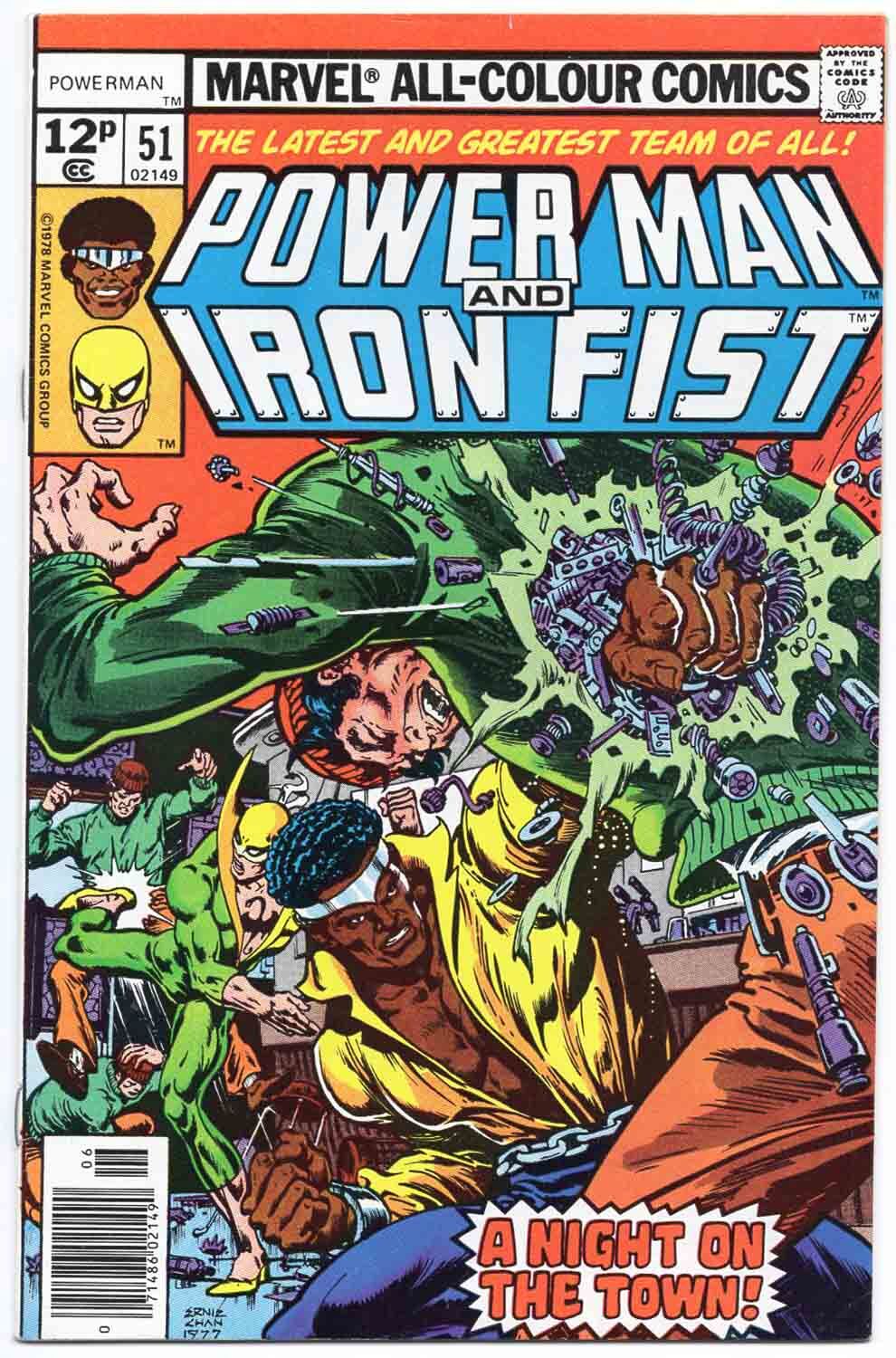 Sofort verfügbar, Lieferzeit 1-3 Tage
Power Man and Iron Fist #51
Produktnummer:
PMI1972-0051
Ab 149 CHF versandkostenfrei.
Du bestellst, wir liefern!
VIP-Mitglieder sammeln Punkte.
Produktinformationen "Power Man and Iron Fist #51"
Power Man and Iron Fist #51
Comic:
Power Man and Iron Fist #51
Sprache:
Englisch
Verlag:
Marvel Comics
Jahrgang:
Juni 1978
Zustand:
Fine/Very Fine, FN/VF, 7.0
Power Man and Iron Fist #51
bringt actiongeladene Abenteuer dieses aussergewöhnlichen Team-ups von Marvels Comicgeschichte. Das Comicheft ist in einem guten Erhaltungszustand.
Luke Cage trat erstmals in
Hero for Hire
#1 auf, im Sommer 1972. Mit der Nummer 17 wurde die Reihe 1974 in
Power Man
umbenannt, und weil die Verkaufszahlen nachliesssen, stellte man die Reihe 4 Jahre später fast ein. Einer anderen Marvel Serie,
Iron Fist
, erging es ähnlich. Deshalb unternahm Marvel einen letzten Versuch und liess die beiden ungleichen Helden ab der Nummer 50 als
Power Man and Iron Fist
Seite an Seite kämpfen. Die Serie lief danach acht Jahre erfolgreich bis Nr. 125.
Tags: power man, iron fist, luke cage, danny rand, hero for hire, marvel comics
| | |
| --- | --- |
| Sprache: | Englisch |
| Zustand: | Fine/Very Fine, FN/VF, 7.0 |