Grand Theft Auto V - OVP - FR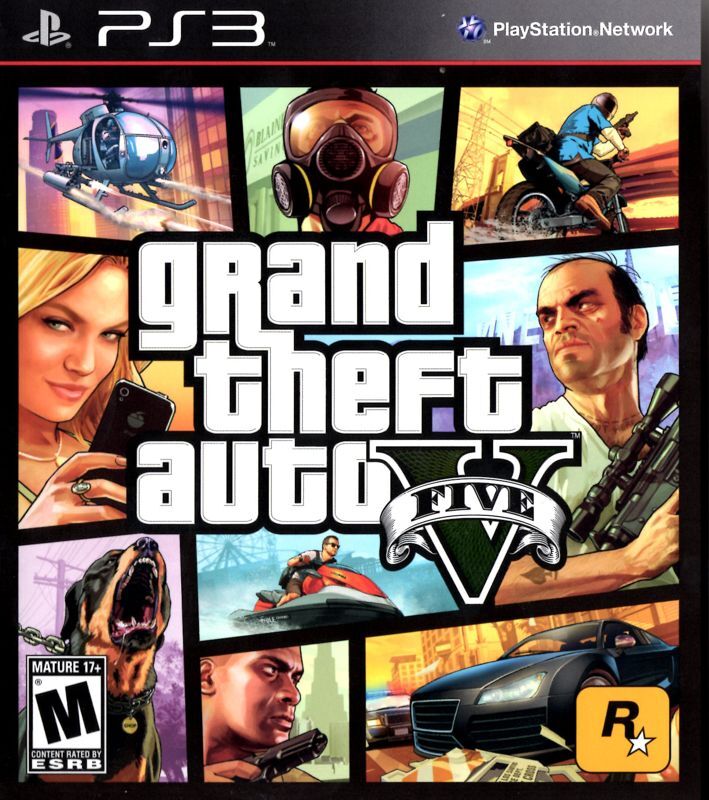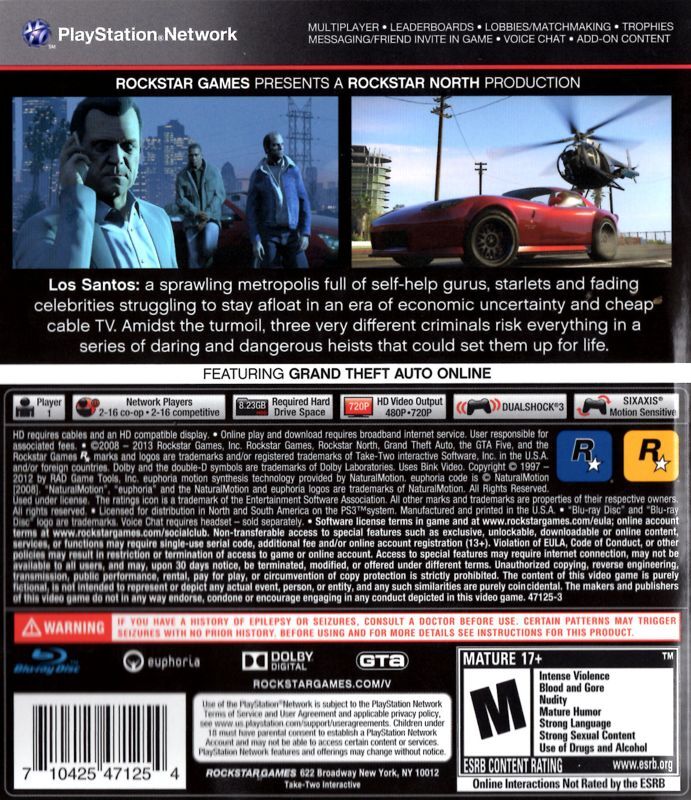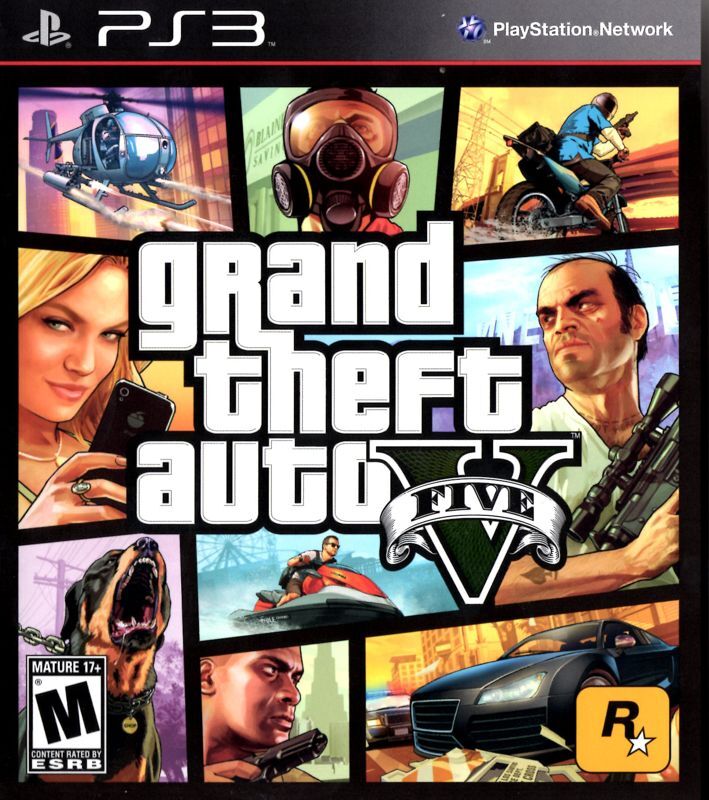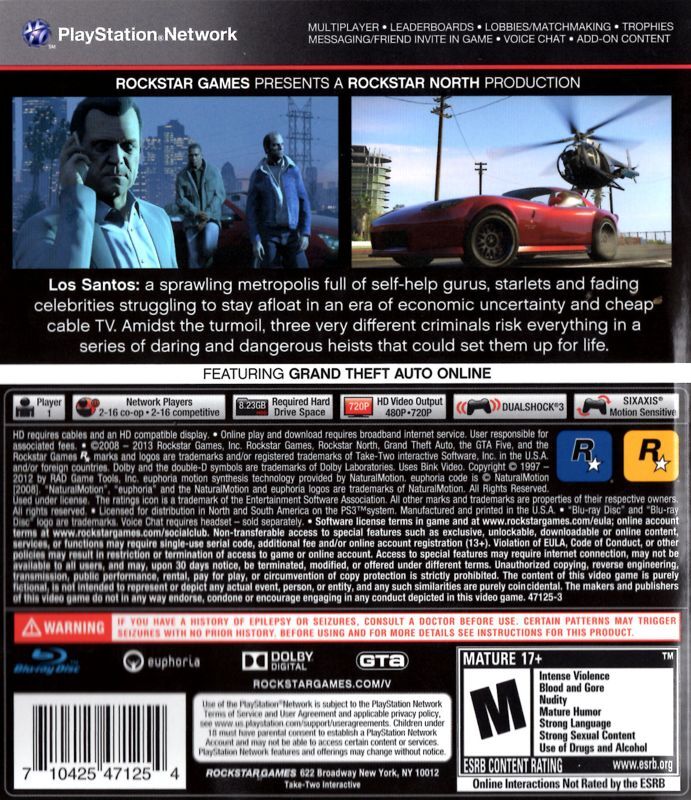 Sofort verfügbar, Lieferzeit 1-3 Tage
Grand Theft Auto V - OVP - FR
Produktnummer:
PS3-GTAV-OVP-FR
Ab 149 CHF versandkostenfrei.
Du bestellst, wir liefern!
VIP-Mitglieder sammeln Punkte.
Produktinformationen "Grand Theft Auto V - OVP - FR"
Spiel: Grand Theft Auto V (mit Originalverpackung + Anleitung)
Konsole: Sony Playstation 3 (PS3)
Sprache: Französisch
Zustand: Gebraucht / Gut erhalten

Grand Theft Auto V takes place five years after Grand Theft Auto IV and is now set in Los Santos. It centers around three protagonists: Michael, Trevor, and Franklin. New to the series is that the player can switch between the three characters on the fly. They each have different missions, lives, and personalities. They also often come together, especially for heists, a complex type of mission where a large operation needs to be planned and executed by determining a strategy and hiring additional henchmen. As with previous games in the series, the gameplay involves gunfights and takes place in a sprawling, open-world city where players get around by acquiring transport (cars, boats, helicopters, etc) through less than legal means. Players can roam the game world, complete story missions, and partake in various illegal activities, including shooting civilians, robbing people, destruction of cars, and the titular act of car theft. These lead to a wanted rating of up to five stars, sending in a police force in pursuit. Continuing to resist the police will also increase it. The wanted status is lost by getting out of sight or by spraying the car.