Celestia, Lightsworn Angel - LART-EN036 - Ultra Rare - Sealed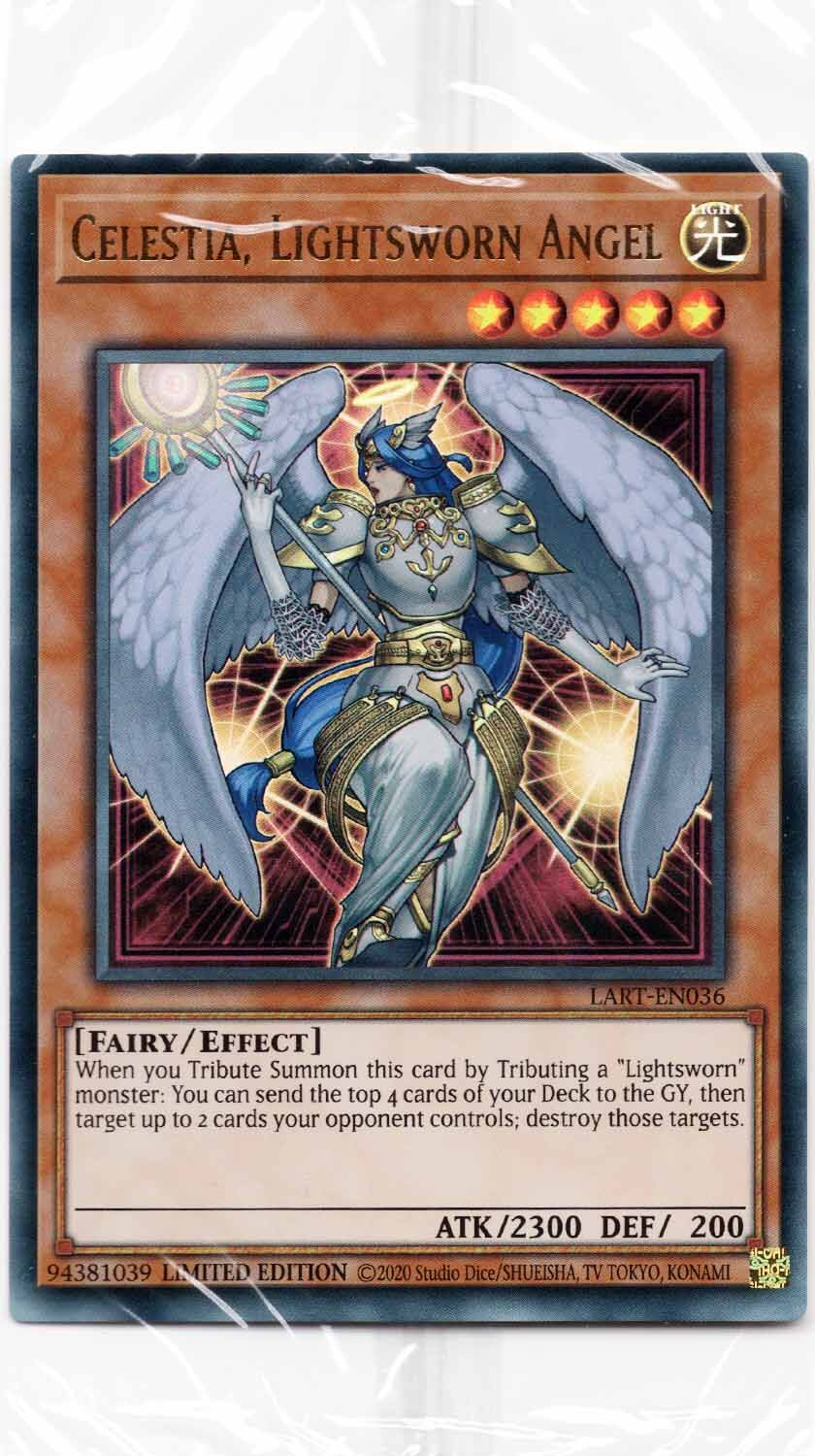 Sofort verfügbar, Lieferzeit 1-3 Tage
Celestia, Lightsworn Angel - LART-EN036 - Ultra Rare - Sealed
Produktnummer:
YGO-LART-EN036-SEALED
Ab 149 CHF versandkostenfrei.
Du bestellst, wir liefern!
VIP-Mitglieder sammeln Punkte.
Produktinformationen "Celestia, Lightsworn Angel - LART-EN036 - Ultra Rare - Sealed"
Serie:
Lost Art - LART Promo Karte Sealed (Originalverpackt)
Name:
Celestia, Lightsworn Angel
Seltenheit:
Ultra Rare
Sprache:
Englisch
Zustand:
Sealed
Kartentext:
When you Tribute Summon this card by Tributing a "Lightsworn" monster: You can send the top 4 cards of your Deck to the GY, then target up to 2 cards your opponent controls; destroy those targets.
Tags: yugioh, yu-gi-oh, yugi muto, yugioh erste staffel, joey's karte
| | |
| --- | --- |
| Sprache: | Englisch |
| Zustand: | Neu |