Away Shuffle Dungeon - OVP - DE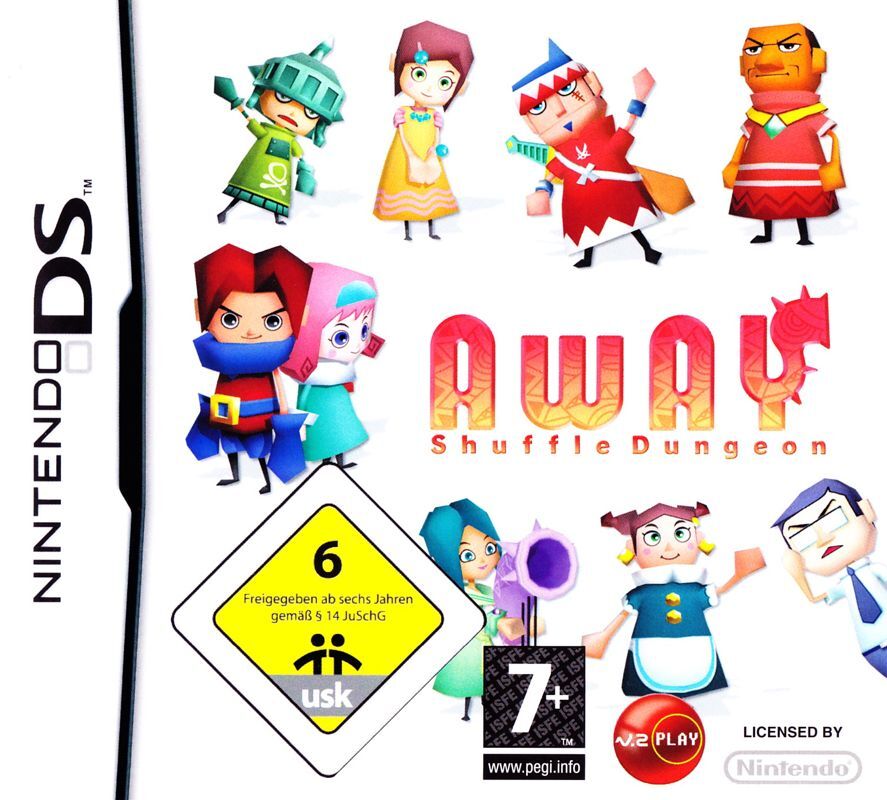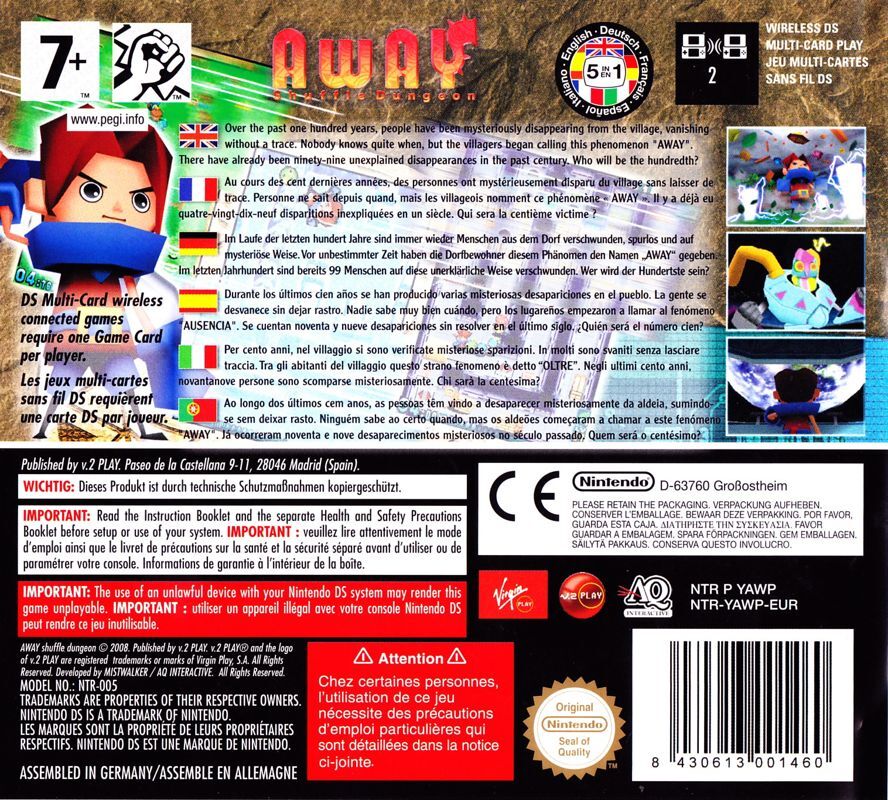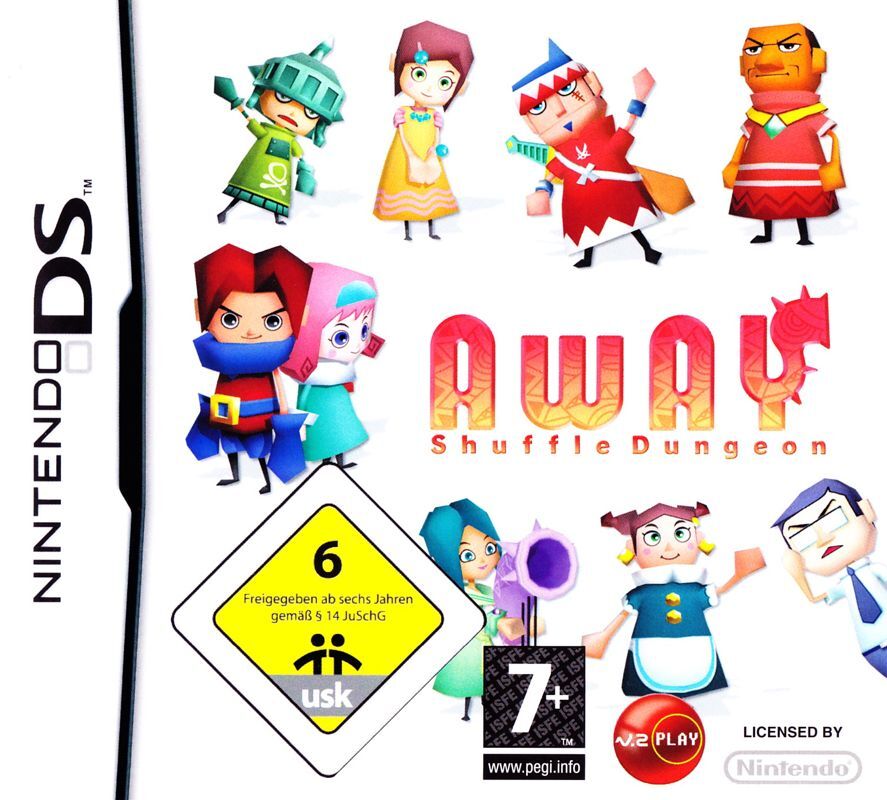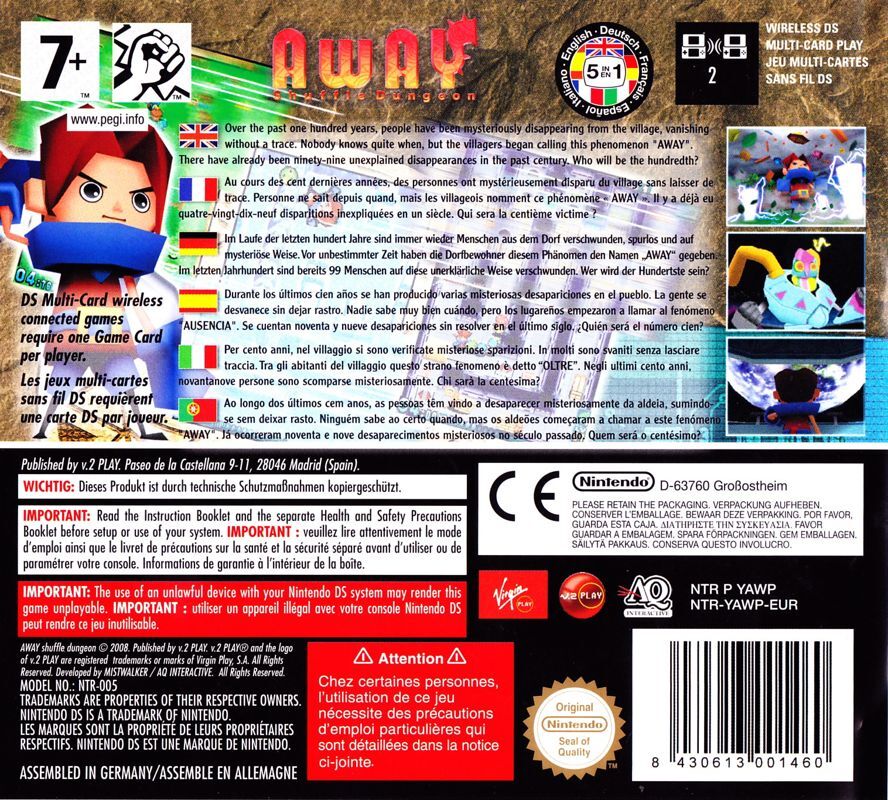 Sofort verfügbar, Lieferzeit 1-3 Tage
Away Shuffle Dungeon - OVP - DE
Produktnummer:
NDS-ASD-OVP-DE
Ab 149 CHF versandkostenfrei.
Du bestellst, wir liefern!
VIP-Mitglieder sammeln Punkte.
Produktinformationen "Away Shuffle Dungeon - OVP - DE"
Spiel:
Away Shuffle Dungeon - Nintendo DS (mit Originalverpackung + Anleitung)
Konsole:
Nintendo DS (NDS)
Sprache:
Deutsch
Zustand:
Gebraucht / Gut erhalten
Away: Shuffle Dungeon is an RPG dungeon exploring game mixed with puzzle solving. The player takes control of a young hero by the name of Sword who settles down in Webb village for a nice quiet life. While living there, however, he notices strange happenings, people are disappearing and nobody seems to be bothered and after some investigating he learns that for over 100 years that people have been disappearing one by one by a mysterious evil force. Determined to find what is going on he sets out on a quest to bring back the missing villagers.
| | |
| --- | --- |
| Sprache: | Deutsch |
| Zustand: | Gebraucht |