Ghost Sister & Spooky Dogwood - LART-EN024 - Ultra Rare - Sealed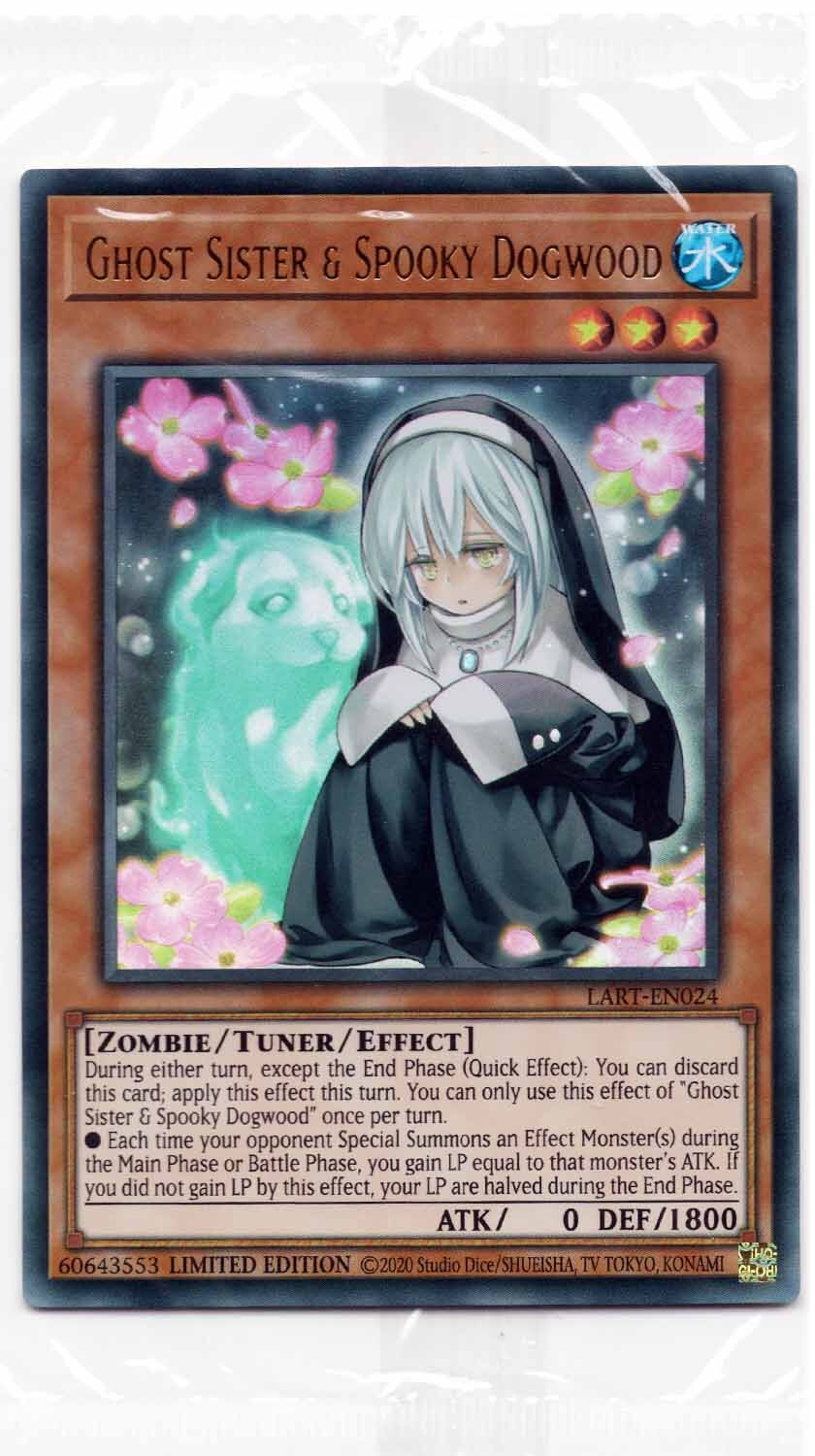 Sofort verfügbar, Lieferzeit 1-3 Tage
Ghost Sister & Spooky Dogwood - LART-EN024 - Ultra Rare - Sealed
Produktnummer:
YGO-LART-EN024-SEALED
Ab 149 CHF versandkostenfrei.
Du bestellst, wir liefern!
VIP-Mitglieder sammeln Punkte.
Produktinformationen "Ghost Sister & Spooky Dogwood - LART-EN024 - Ultra Rare - Sealed"
Serie:
Lost Art - LART Promo Karte Sealed (Originalverpackt)
Name:
Ghost Sister & Spooky Dogwood
Seltenheit:
Ultra Rare
Sprache:
Englisch
Zustand:
Sealed
Effekt:
During either turn, except the End Phase (Quick Effect): You can discard this card; apply this effect this turn. You can only use this effect of "Ghost Sister & Spooky Dogwood" once per turn.
● Each time your opponent Special Summons an Effect Monster(s) during the Main Phase or Battle Phase, you gain LP equal to that monster's ATK. If you did not gain LP by this effect, your LP are halved during the End Phase.
Tags: yugioh, yu-gi-oh, yugi muto, yugioh erste staffel, joey's karte
| | |
| --- | --- |
| Sprache: | Englisch |
| Zustand: | Neu |