Pokemon Blattgrüne Edition - OVP - DE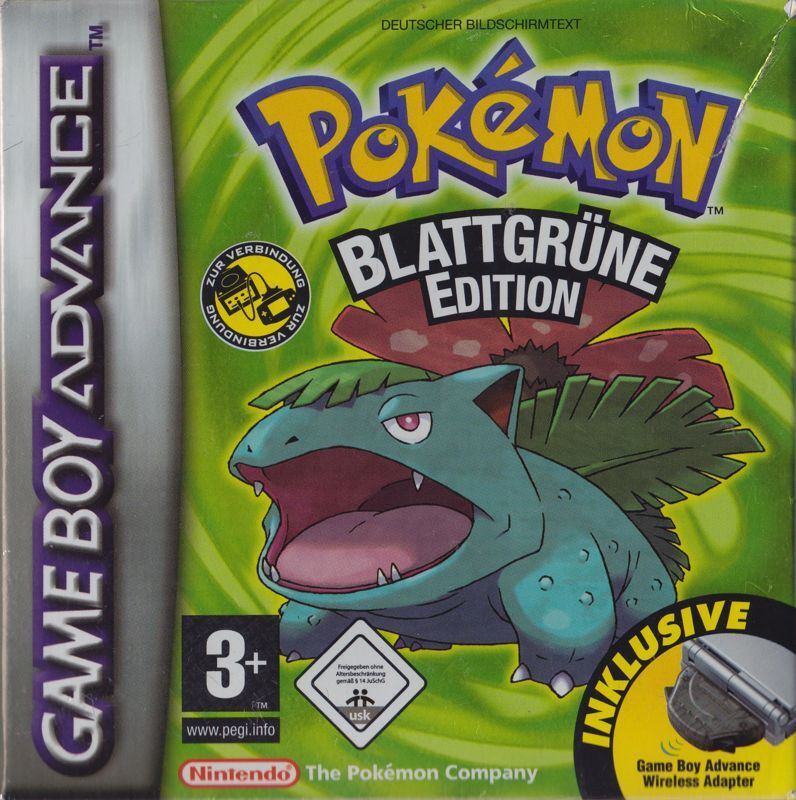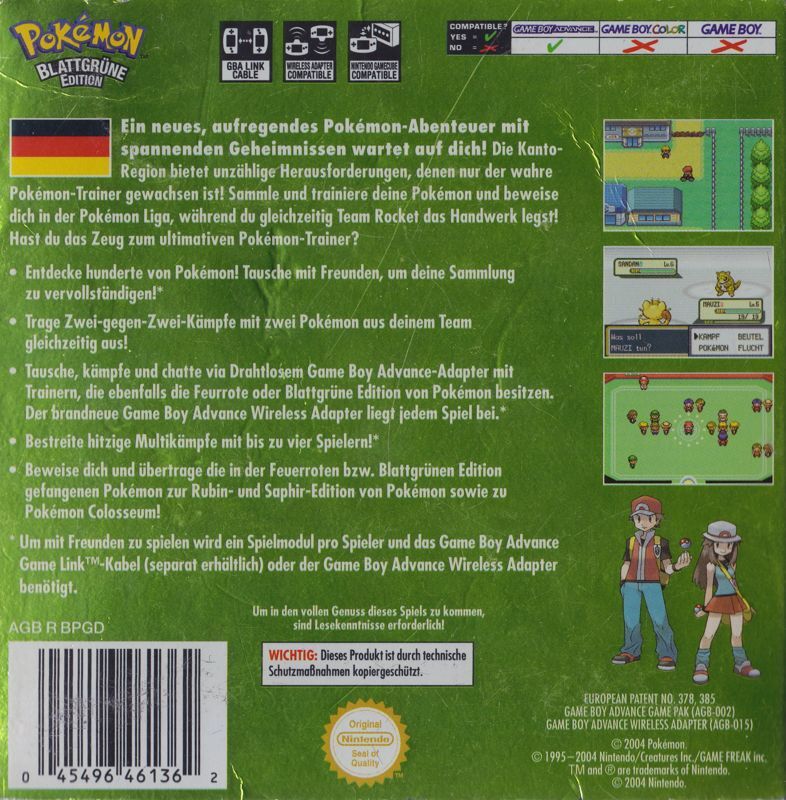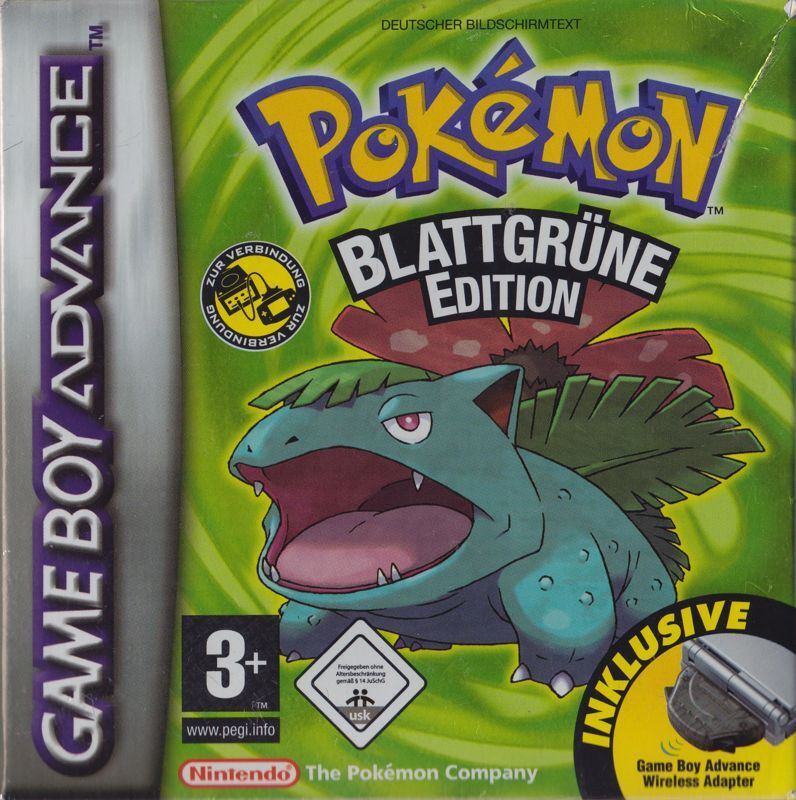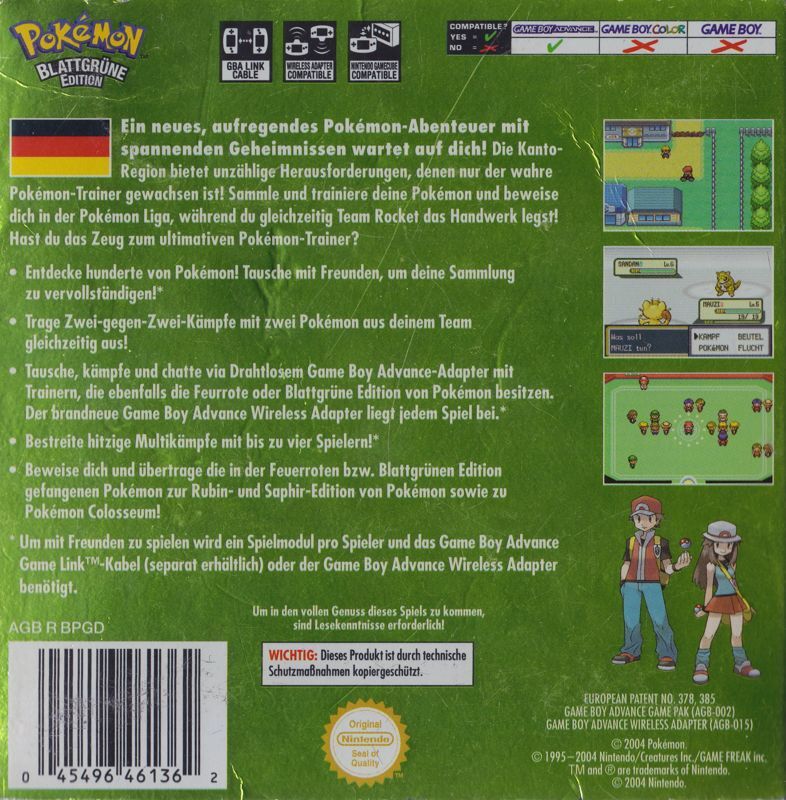 Sofort verfügbar, Lieferzeit 1-3 Tage
Pokemon Blattgrüne Edition - OVP - DE
Ab 149 CHF versandkostenfrei.
Du bestellst, wir liefern!
VIP-Mitglieder sammeln Punkte.
Produktinformationen "Pokemon Blattgrüne Edition - OVP - DE"
Pokémon LeafGreen takes the player into the world of Kanto on a mission to catch all more than 150 Pokémon for Pokémon researcher Prof. Oak. Pokémon are animal-like creatures with strange powers that inhabit every nook and cranny of the Pokémon world. Try to capture them all using PokéBalls, create your own personal team of Pokémon, and prepare them for for the ultimate battle with the Elite Four!
It is a remake of the original Pokemon Green (which was sold in other territories with some graphical and gameplay improvements as Pokemon Blue and offers the same diversity of gameplay as the original. However, this game's got everything you might miss in the classic game: updated art, splendid graphics, new Pokémon and perhaps the most interesting, the wireless adapter. This allows you to wirelessly trade with your friends within a limited radius. In addition, LeafGreen lets you explore a new set of islands outside of Kanto, the Sevii Islands! Enter the union room, make the team of your dreams or explore the world of Kanto in this epic gameplay experience from the Universe of Pokémon.
| | |
| --- | --- |
| Plattform: | Game Boy Advance (GBA) |
| Sprache: | Deutsch |
| Zustand: | Gebraucht / Gut erhalten (mit Originalverpackung + Anleitung) |